For the second time in a row, a garment of the Baleno range has been awarded. This is not a coincidence. As part of Sioen Industries, a textile solution provider and international stock quoted group, the Baleno brand has built a strong reputation in stylish, yet functional garments for the outdoor life. Anglers, hikers, hunters and people enjoying the outdoors in general, find the best garments for every season and for every situation.
Prestigious awards
As recently as January, our Baleno "Pembroke" jacket was awarded the innovation award by Beta or "British Equestrian Trade Association". This is what the judges said about the jacket: "We loved the magnetic pockets and tailored cuffs and the waterproof tweed is eye catching."
Last week, our Baleno Derby jacket took Silver in the renowned awards by Shooting Gazette. We are very proud of the Derby, it is one of our most popular jackets and we are thrilled it has been recognised by the elite of the British Shooting world.
The Derby and the Pembroke
The Derby jacket is the ideal solution for those looking for a very resistant and durable country coat. The heavy duty outer fabric is waterproof and breathable. The jacket is available in Camel and in khakhi green.
The Pembroke jacket merges traditional style and technical functionality harmoniously. This amazing soft fabric is light, silent, stretchy, waterproof and breathable. The shaped outer cuffs have comfortable inner stretch cuffs to prevent water and wind from coming in.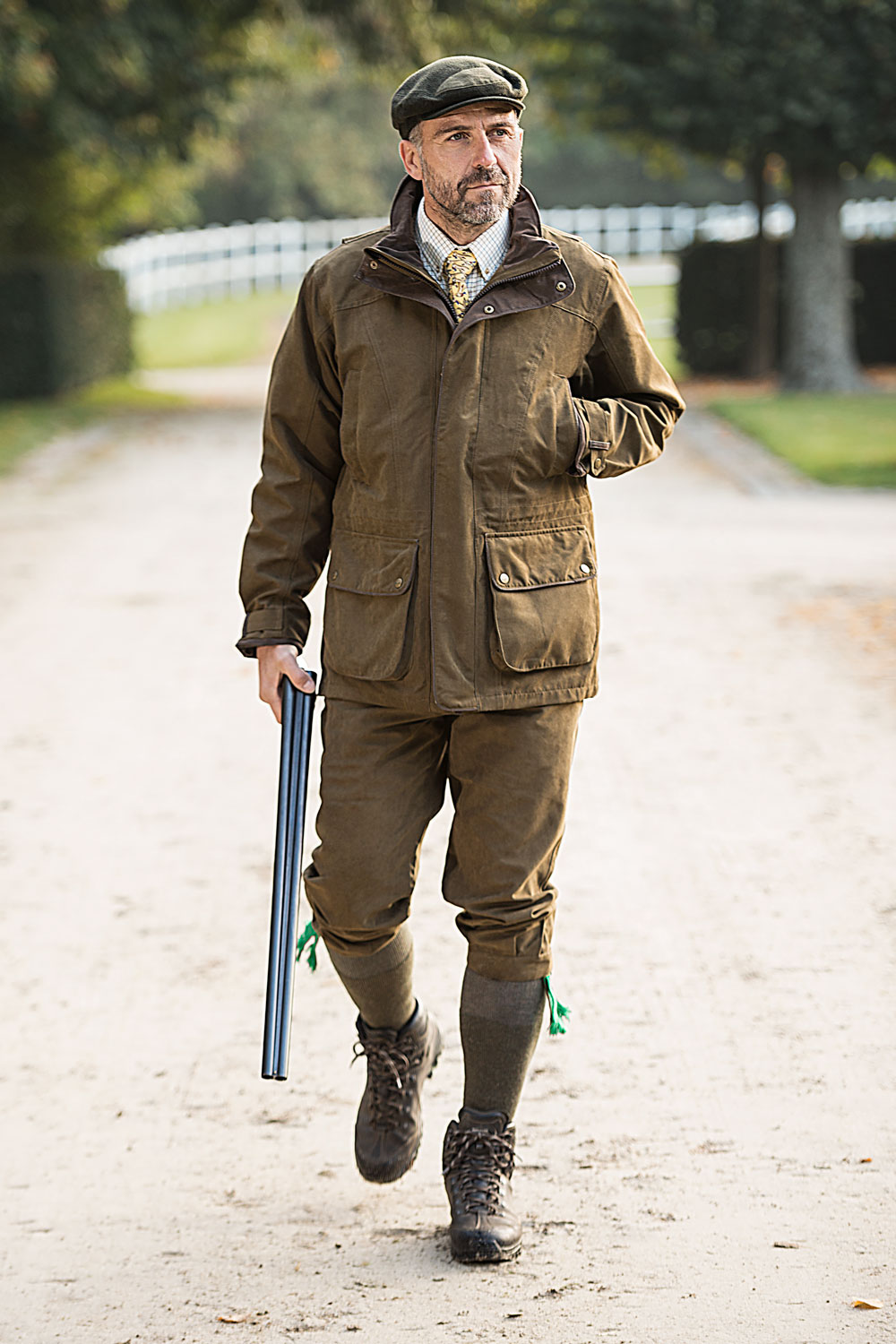 Innovation, not a coincidence
Baleno is one of our brands. As a world market leader in technical textiles and in professional protective clothing we're always in search of innovative solutions in connection with protecting people and their belongings. We have a concerted focus on knowledge, innovation and creativity. This strategic vision on R&D and innovation, results in new fabrics, new production processes, new products, new services, new niches, new markets, new business models and any other new requirements.
We pride ourselves in having the best in-house testing facilities that compare with the world's most renowned research and certification institutions. Our people are dedicated, our researchers are among the best in the business. In addition, we always, in everything we do, start with our customer. Our product engineers, designers and researchers live and breathe in the world of our customers. That's why we always come up with the right solution, tailored to their needs.